Welcome to Bessheim Mountain Lodge & Cabins
Bessheim is located next to the Besseggen ridge, one of the most iconic hikes in Jotunheimen. We have a central location along road 51, the National Scenic Route across Valdressflya. At Bessheim our family have been welcoming guests since 1890. We have rooms, cabins and apartments, and we serve meals from early morning to late at night every day.
17. august 2023: There are no problems to get to Bessheim via road 51. The road is open to Beitostølen (south of Bessheim). And it open from the north via Lalm and Sjoa, via Heidal and Randsverk.
Our winter season lasts from February 9th to May 17th , 2024. We open for summer hiking season on June 10th , 2023 and hold open each day until October 8. The boat on Gjende run almost every day from June 10 – October 8.
Accommodation
We offer accommodation in rooms, cabins and apartments. We have 27 rooms in the main building, with a total of 64 beds. The rooms do not hold hotel standard but have made beds. Most of them have ensuite bathrooms. There are 27 cabins and apartments, holding a total of 116 beds. Number of beds between 2 and 10 and standard vary.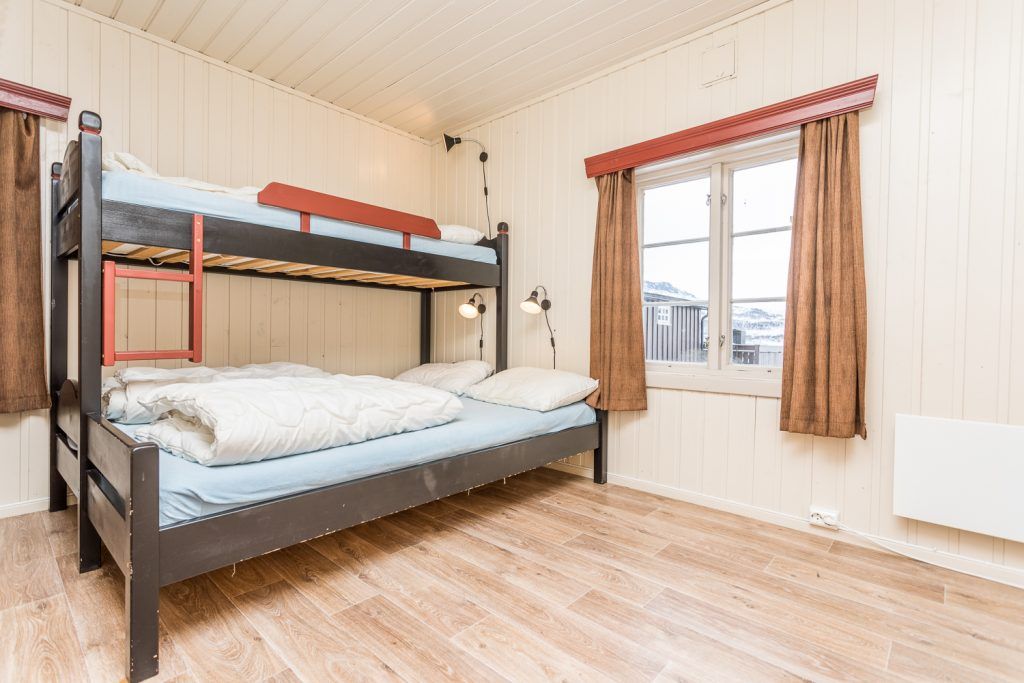 Food
In our restaurant we serve breakfast, a la carte warm food at daytime and our three-course dinner at night. At the breakfast you can make your own packed lunch before heading out to the mountains. The cafeteria is open 11:00 to 20:30 each day. From 13:30 we serve warm food. For our three-course dinner you need to reserve a table the day before.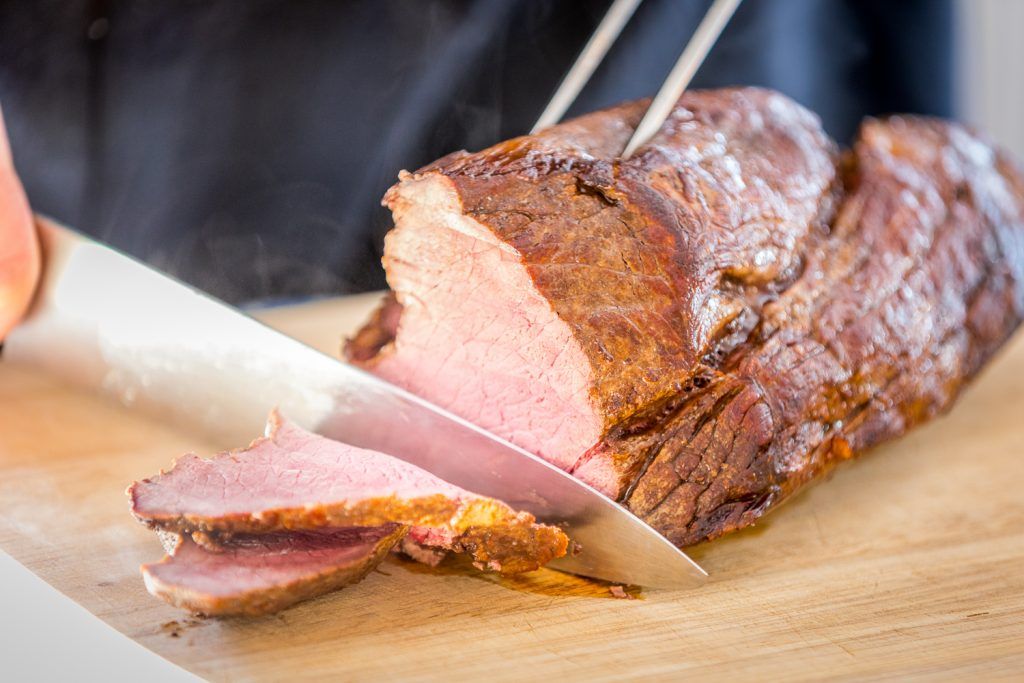 Tips for hiking in Sjodalen and Jotunheimen
Bessheim have a beautiful location in Sjodalen in Jotunheimen. At our location you are at around 970 meters above sea level, and close to the three-limit. Besseggen is the most known trip in our surroundings, with some 60 000 hikers each year. But your choice of activities and goals for today's trip are near endless, everything from short trips into pristine nature, to some of the toughest hikes into Norway's highest mountains. Walking up the slope from Bessheim brings you to Bessvatnet in 1-2 hours, and the border of Jotunheimen National Park. From here you have a spectacular view of Besshø at 2258 meters above sea level. Turn around and you see Sikkilsdalen and Heimdalshø, which are great goals for the next day. Drive 10 minutes up on Valdresflye and you have access to a large selection of peaks above 2000 meters within a long days hiking or skiing. Or maybe you want to show your children how they catch the biggest fish? In our backyard you can hike in summer and ski or snowshoe in winter, and we are happy to help you choosing you next trip.
Summer
Summer season 2023 lasts from June 10 th to October 8. This is the time for hiking across Besseggen or to other mountains. Gjendebåten runs most every day in this period, see here for their timetable on www.gjende.no
On their webpage and on www.besseggen.net you find all the information you need to have a good experience doing one of the most popular hikes in the nation.
Winter
Winter season 2024 lasts from February 9th to May 17th. From Easter to May 17 Bessheim is open in the weekends.
We maintain the cross-country ski trails from the start of season to the end of Easter.
In April and May there is season for springskiing, where the peaks become more accessible thanks to the harder snow and the longer days.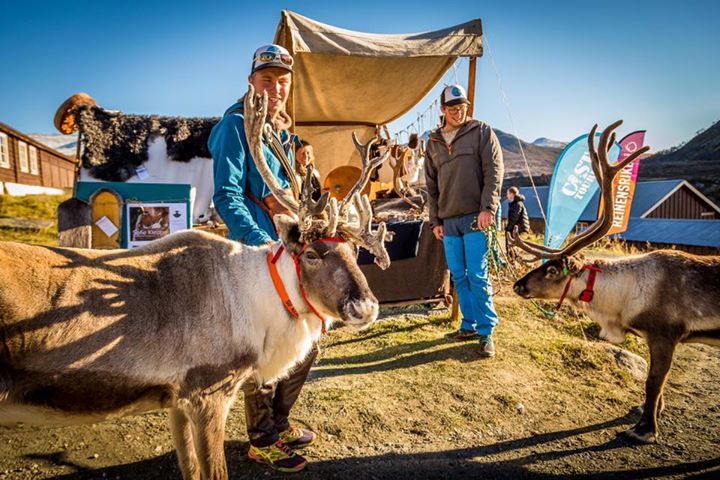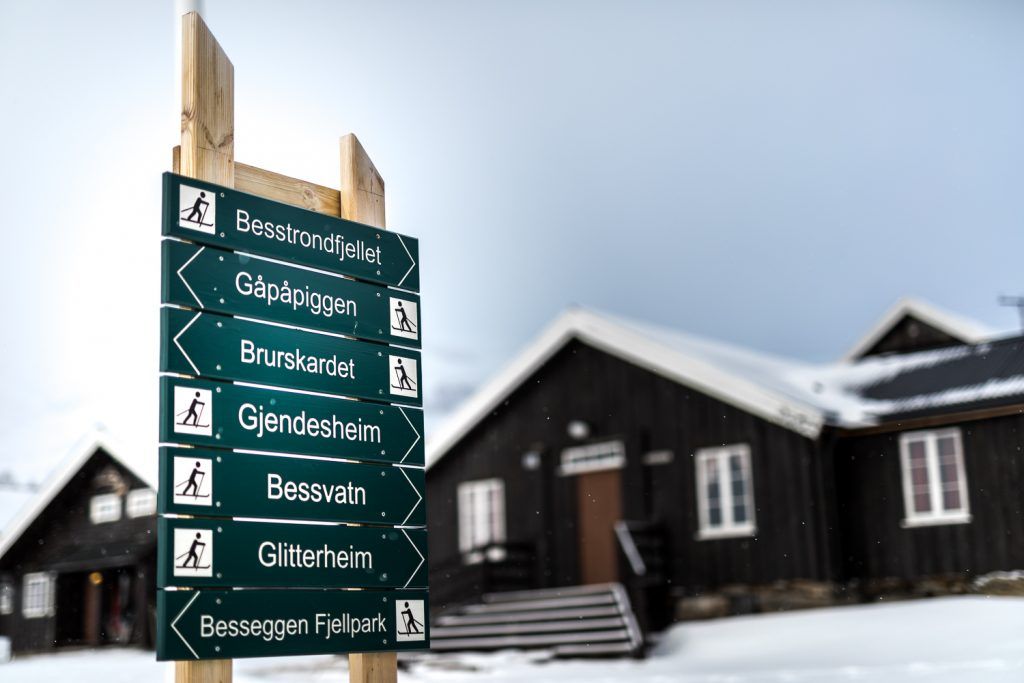 You find us right next to road 51, the National Scenic Route across Valdresflya. Come here in your own car, by bus or on your feet from another cabin in Jotunheimen.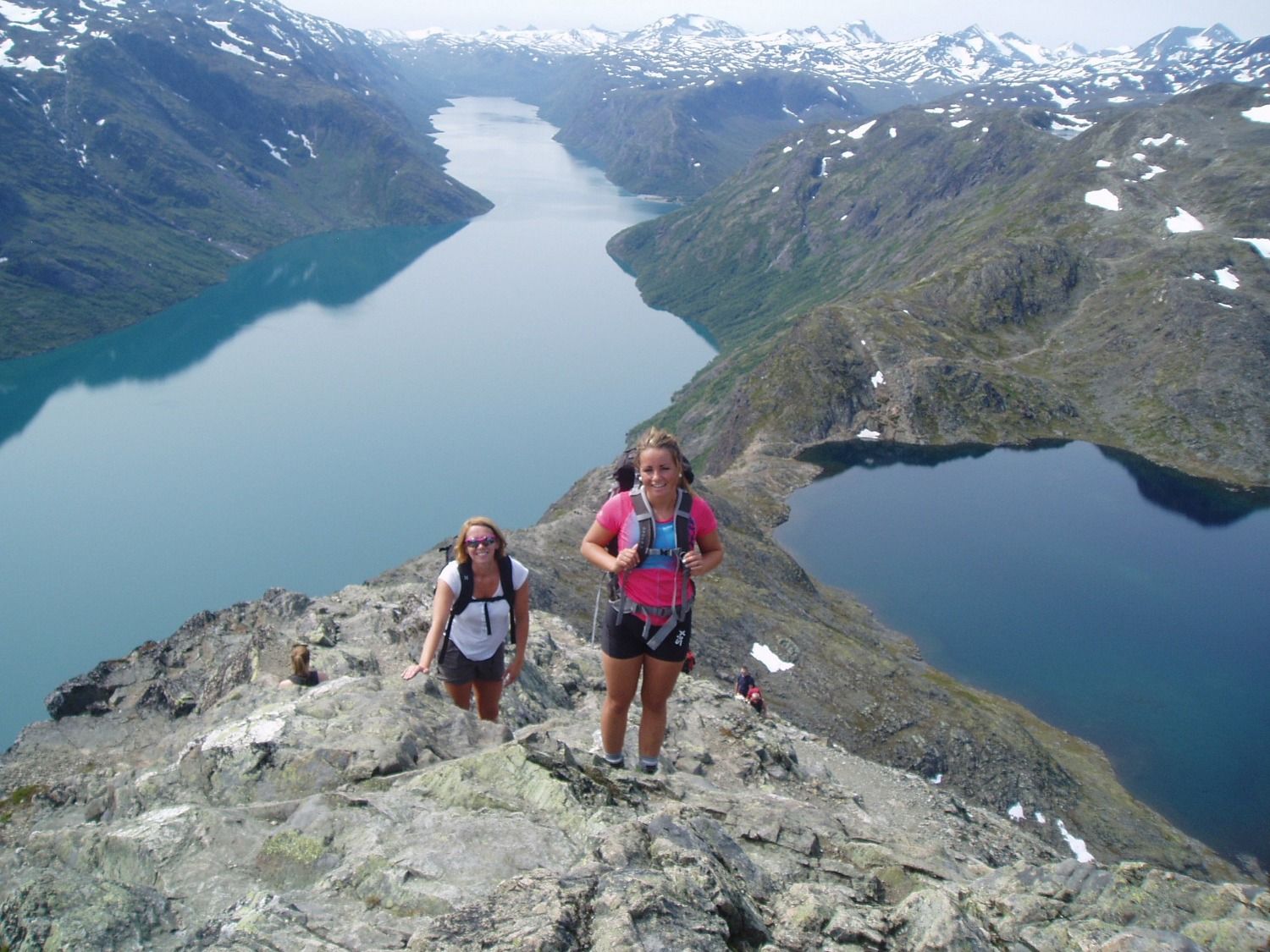 Besseggen
Besseggen is one of the most popular hikes in the country. Most choose to ride with the boat from Gjendesheim to Memurubu and walk back, but the other way works well as well! If the weather is good and you are an experienced camper you can bring a tent and sleep mid-trip, where the path is closest to Bessvatnet. You need to buy ticket to Gjendebåten. Read more here. 
Bessheim is located 5 kilometers from the boat. The carried is only 5-6 minutes, and it is wise to be there 30 min before your ride.
.
From the guestbook
Bessheim and many other cabins have a guestbook you can write a greeting in. Below you find a selection of these, as well as a link to us on Tripadvisor. We would like to hear from you!

Ate a fantastic buffet with lots of good food and dessert. We were all very happy with our stay. Beautiful place and great service. In addition Bessheim lies in the middle of a beautiful nature, with possibilities for a number of hikes both summer and winter. Also remember to visit the beautiful Heidal.

What did you think of Bessheim?
We would like to hear your opinion, please review us on Tripadvisor.
For mountaineers by mountaineers since 1890
At Bessa there were sæters, belonging to farms in Vågå. These small farms were used to harvest the resources of the mountains. From the mid-1800s mountaineers came in increasing numbers, adventurous Norwegians and foreigners. Discovering the new and unknown parts of the country was high fashion.
Easter in Jotunheimen
Bessheim have winterseason every year from around February 10 th to May 20 th. From we open in February to end of Easter we prepare many kilometres of cross-country skitrails in Sjodalen, connecting Bessheim to Besseggen Fjellpark, Hindseter and Gjendesheim. In 1901 the owner of Bessheim, Iver Storvik received 100 NOK from The Association for the Promotion of Skiing for keeping his lodge open during Easter. Since then the family have received ski-loving Easter holidaymakers every years. Easter at Bessheim is skitrips, lots of good food, Iver the reindeer, beer in the snow, lectures (in Norwegian), campfires, childrens ski races, guided trips and party on Easter evening. 
Easter 2023 starts Friday March 31st and lasts until Easter Monday April 10th .
Welcome to the mountains of Jotunheimen!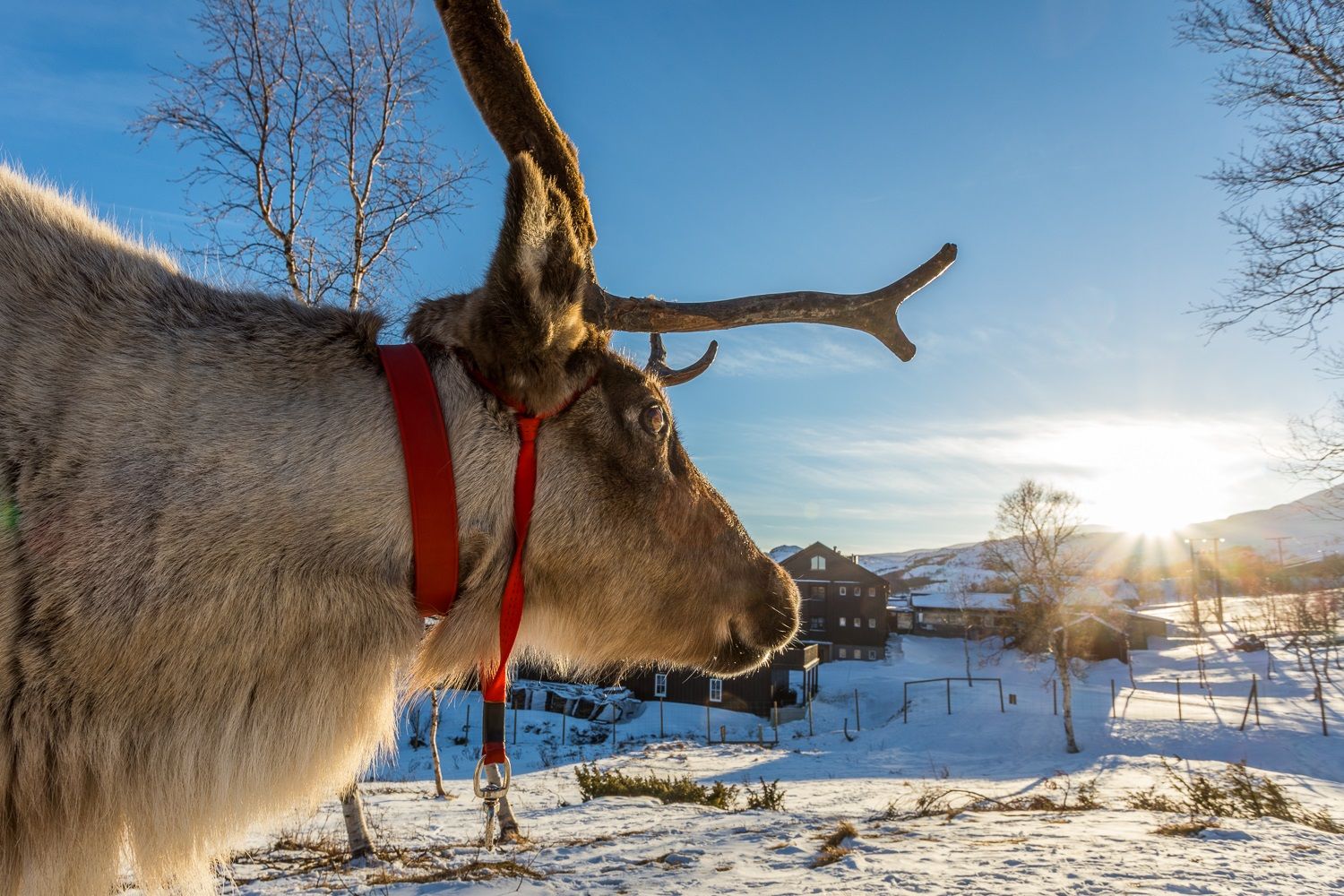 Education through Arne Brimi's cooking philosophy

The education program Brimi-kitchen was initialized in 2008, to educate young people in Arne Brimi´s food philosophy, in cooperation with tourism businesses in Jotunheimen. We offer apprenticeships in cooking and baking, and the apprentices are welcome to practice at the various local businesses. We are a proud member of this collaboration and have many apprentices every year.
Power
At Bessheim we produce our own electricity
Knut Lund built the first power plant in the Bessa river in 1948. This produced 14 kW and was enough to keep electric lightning. He replaced this with a 100 kW plant in 1961, and with very little maintenance this is still going strong.