Welcome to Bessheim Mountain Lodge & Cabins
Bessheim is located near Besseggen in Jotunheimen, by county road 51. We have served and accomodated tourists and travellers since 1890 along the national tourist road that passes across Valdresflya. At Bessheim we have rooms, rental cabins/apartments and of course food service.
Booking
Check-in:
Checkout:
Accommodation
We offer accommodation in rooms, apartments, cabins and at a camping ground. We have in total 180 beds distributed in 27 rooms, 27 cabins and apartments. 64 of the beds are inside the lodge.
The rooms do not meet hotel standards, but most of them contain made beds, showers and toilets.
The cabins have between 2 and 10 beds, with various size and quality.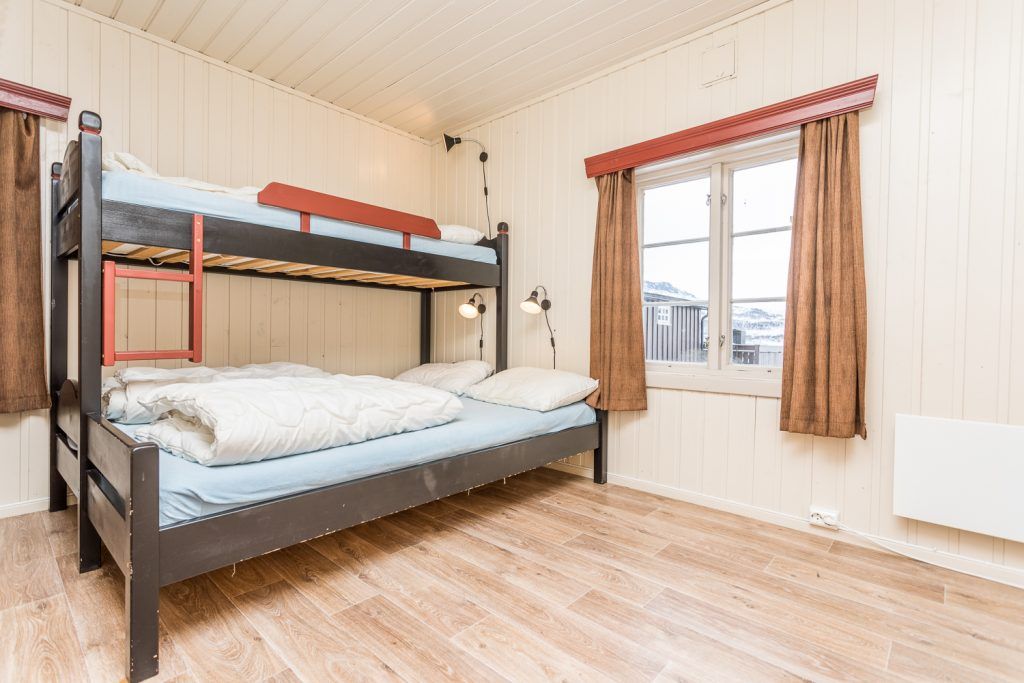 Food
In our restaurant we serve breakfast, dinner from a la carte-menu by day and a tasty three-course dinner in the evening.
We serve a breakfast buffet every morning. You can also pack lunch and get a filled thermos for your hike.
The café is open from 11:00 to 20:00 every day. Here we serve snacks, cakes, waffles, coffee, etc. From 13:30 to 20:00 we serve dinner from a varied a la carte-menu. If you wish to reserve a table for the three-course dinner, then we will be delighted to take your reservation the day before.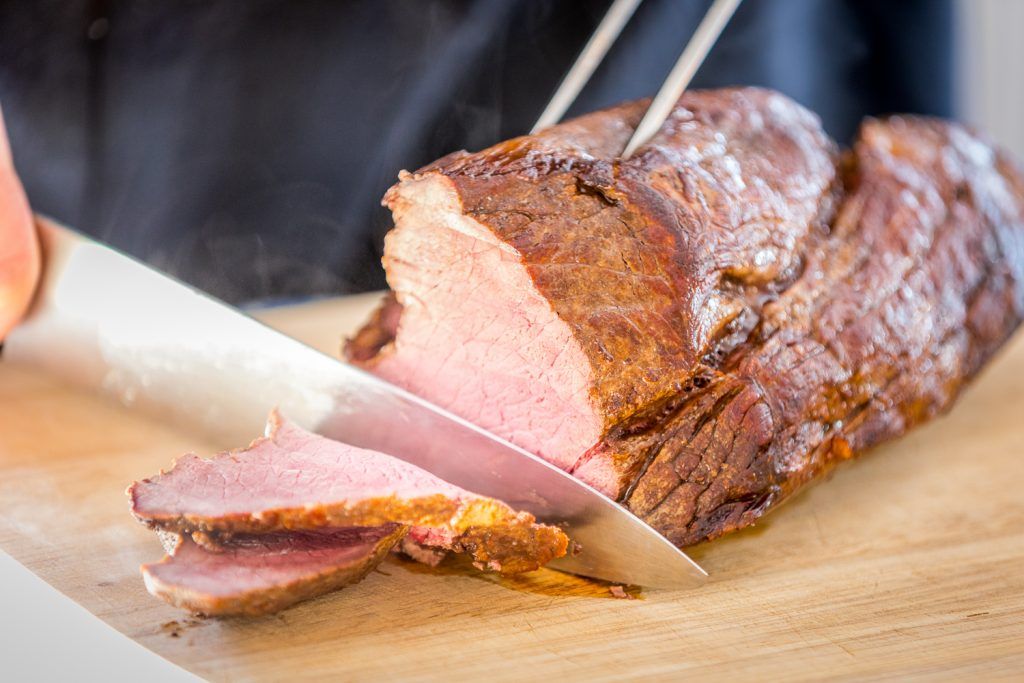 Suggestions for hikes in Sjodalen and Jotunheimen
Bessheim is located in Sjodalen in Jotunheimen. At its highest point you tower 970 meters above sea level, and right next to the treeline. You have a lot of hiking destinations, everything from light short hikes to longer demanding hikes to some of the highest mountains in the country. It's a 10-minutes drive to Valdresflya, which lies 1400m above sea level. If you walk from Bessheim up to lake Bessvatn you reach the border to Jotunheimen National Park. From here you get a splendid view of the majestic mountain Besshø at (2258 MASL). At the other side of the Sjodal lake, you are looking at Sikkidalshø and Heimdalshø, which also are ideal hikes. At Bessheim you can hike both summer and winter. You´re welcome to ask for hiking tips!
Summer
Summer season 2020 starts June 5th and ends at October 4th.
This is the time for hikes across Besseggen and many great mountain hikes in Jotunheimen. The boat at  lake Gjende is active almost every day in this period. The boat schedule hours are listed at www.gjende.no here and at www.besseggen.net you find all the information you need to walk one of the most popular mountain hikes in the country.
Winter
The winter-season at Bessheim in 2020 is from February 6th until May 17th. The web-booking opens in November 2019. Until then, please book via post@bessheim.no
We create skiing trails here in Sjodalen from the day we open till after Easter. (During April and May we run spring skiing trips). This is an especially ideal time to walk 2000-meter mountain tops in Jontunheimen and Valdresflya. Due to the long duration of daylight in this time period. Skiing trails are also available at Valdresflya during May.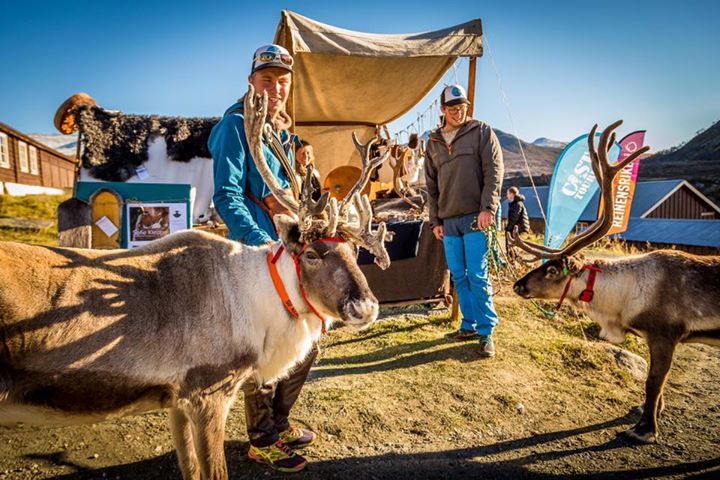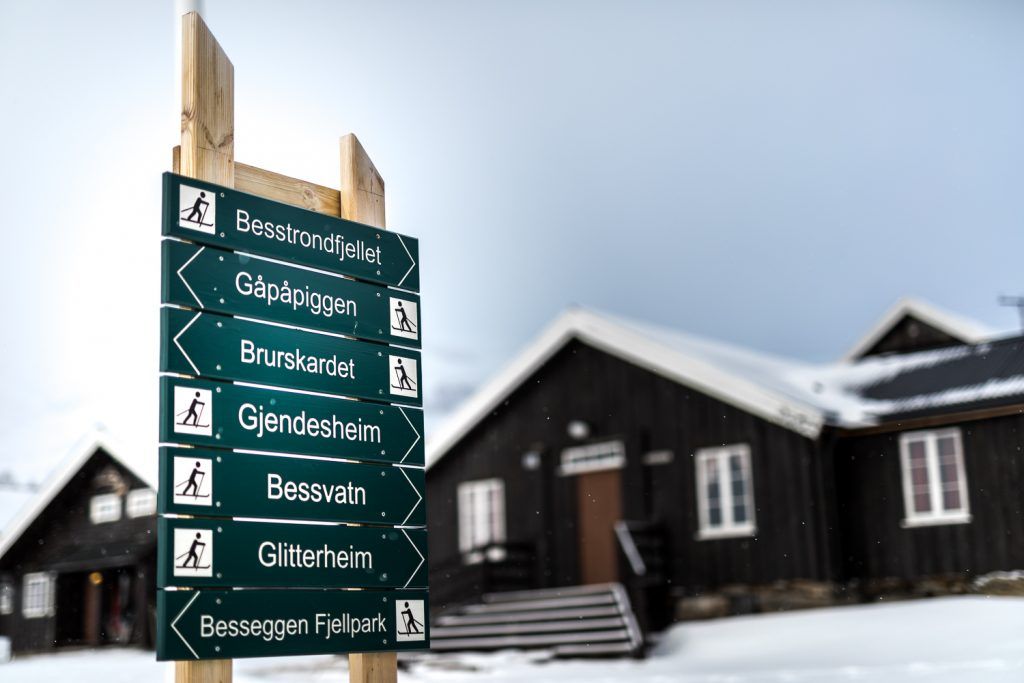 This is where you find us
We are located right next to the county road 51, the national tourist road across Valdresflya. Take your own car, bus, or come by foot from one of the other cabins in Jotunheimen.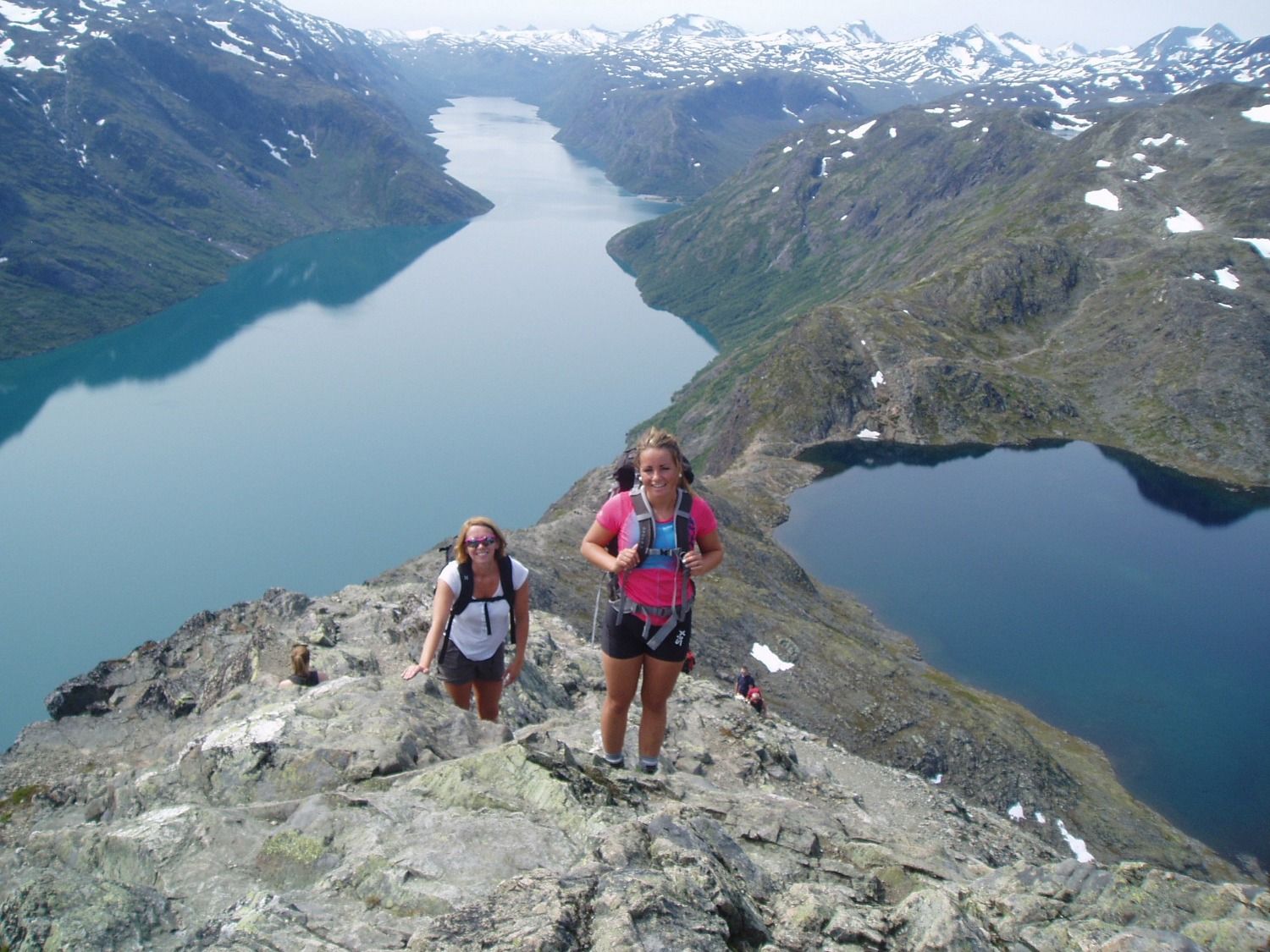 Besseggen
Besseggen is one of the most popular mountain hikes in the country. Most people who hike Besseggen take the Gjende-boat(Gjendebåten) to Memurubu and walk back. But you can just as well do it the other way around or walk both ways. Do you plan to walk Besseggen this summer? If so then you must buy a ticket for the Gjendeboat Read more here. 
Bessheim lies 5 kilometers from Gjendeosen. It is best to arrive there half an hour before the boat departure. The drive itself to the parking lot takes only 5-6 minutes.
.
From the guestbook
On many mountain cabins, there are guest books where the guests can comment and eventually express appreciation for their stay. Below you find an excerpt from one of these, also from the modern guestbook TripAdvisor. Feel free to write one too!

Ate a fantastic buffet with lots of good food and dessert. We were all very happy with our stay. Beautiful place and great service. In addition Bessheim lies in the middle of a beautiful nature, with possibilities for a number of hikes both summer and winter. Also remember to visit the beautiful Heidal.

What did you think of Bessheim?
We would love to hear your opinion. You can leave a message at our TripAdvisor.
For mountain hikers by mountain hikers since 1890
Bessheim was traditionally a mountain farm, belonging to farms in a nearby town called Vågå. From the mid 1800th century mountain hikers came in increasing numbers, adventurous Norwegians and visitors from many other nations. It was fashionable to explore new and unknown parts of the country.
Easter in Jotunheimen
Bessheim´s Season is approximately from February 9th until May 20th, and from June 10th until early October every year. From when we open our doors in February until after Easter, we create ski trails with snowmobiles and add tracks between Besseggen Mountain Park, Hindseter, Gjendesheim and Bessheim.
In 1901 the owner of Bessheim, Iver Storvik, recived 100 kroner from the Norwegian Skiing Foundation to keep the doors open during Easter. Ever since the family has received eager skiing Easter-guests every year. Easter at Bessheim consists of skiing trips, lots of good food, the reindeer Iver, beer in the sunshine, lectures, bonfires, Easter skiing competitions, guided tours and a party on Holy Saturday.
Easter 2020 starts Friday April 3 and lasts till Easter Monday April 13.Welcome to the mountains of Jotunheimen!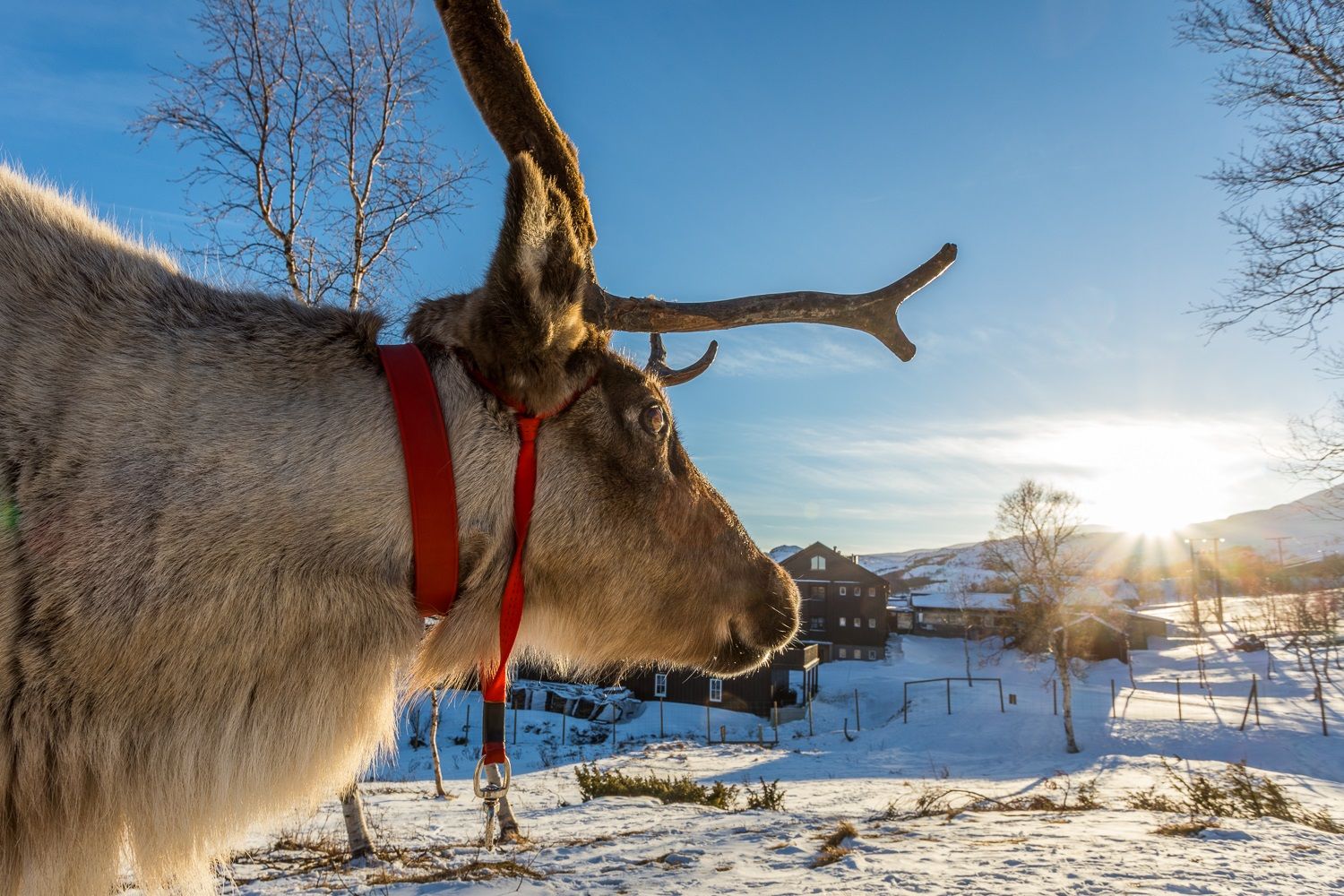 Education through Arne Brimi's cooking philosophy

The education program Brimi-kitchen was initialized in 2008, to educate young people in Arne Brimi´s food philosophy, in cooperation with tourism businesses in Jotunheimen. We offer apprenticeships in cooking and baking, and the apprentices are welcome to practice at the various local businesses. We are a proud member of this collaboration and have many apprentices every year.