Besseggen
Besseggen is one of the most popular hikes in the country. Most choose to ride with the boat from Gjendesheim to Memurubu and walk back, but the other way works well as well! If the weather is good and you are an experienced camper you can bring a tent and sleep mid-trip, where the path is closest to Bessvatnet.
You buy ticket to Gjendebåten. Read more and book tickets on gjende.no/rutetider. Gjendebåten and the other companies around Besseggen have gathered useful information about the hike at https://besseggen.net/
The trip across Bessheim was first known and popularized through Henrik Ibsens "Peer Gynt". In the opening scene, the Buckride, Peer lies to his mother about his great huntingtrip in Jotunheimen, including a wild ride on a big reindeer across Besseggen, or "Gjendin-eggen".

From Bessheim our guests were originally guided up to Bessvatnet and rowed over to Bandet. The first mountain trail that DNT marked was actually the trail between Bessheim and Memurubu.

An alternative from Bessheim is to walk up to and around Bessvatnet on the right hand side. After 7 km you reach Bandet, the narrowest part where you have Bessvatnet right by you and Gjende 400 meters below. You are now on the path between Memurubu and Gjendesheim and start on the climb up Besseggen. You reach the tallest point at 1743 MASL, and a little after the path splits. Here you take left towards Bessheim and you reach Bessvatnet again. Cross the river and walk back down to Bessheim.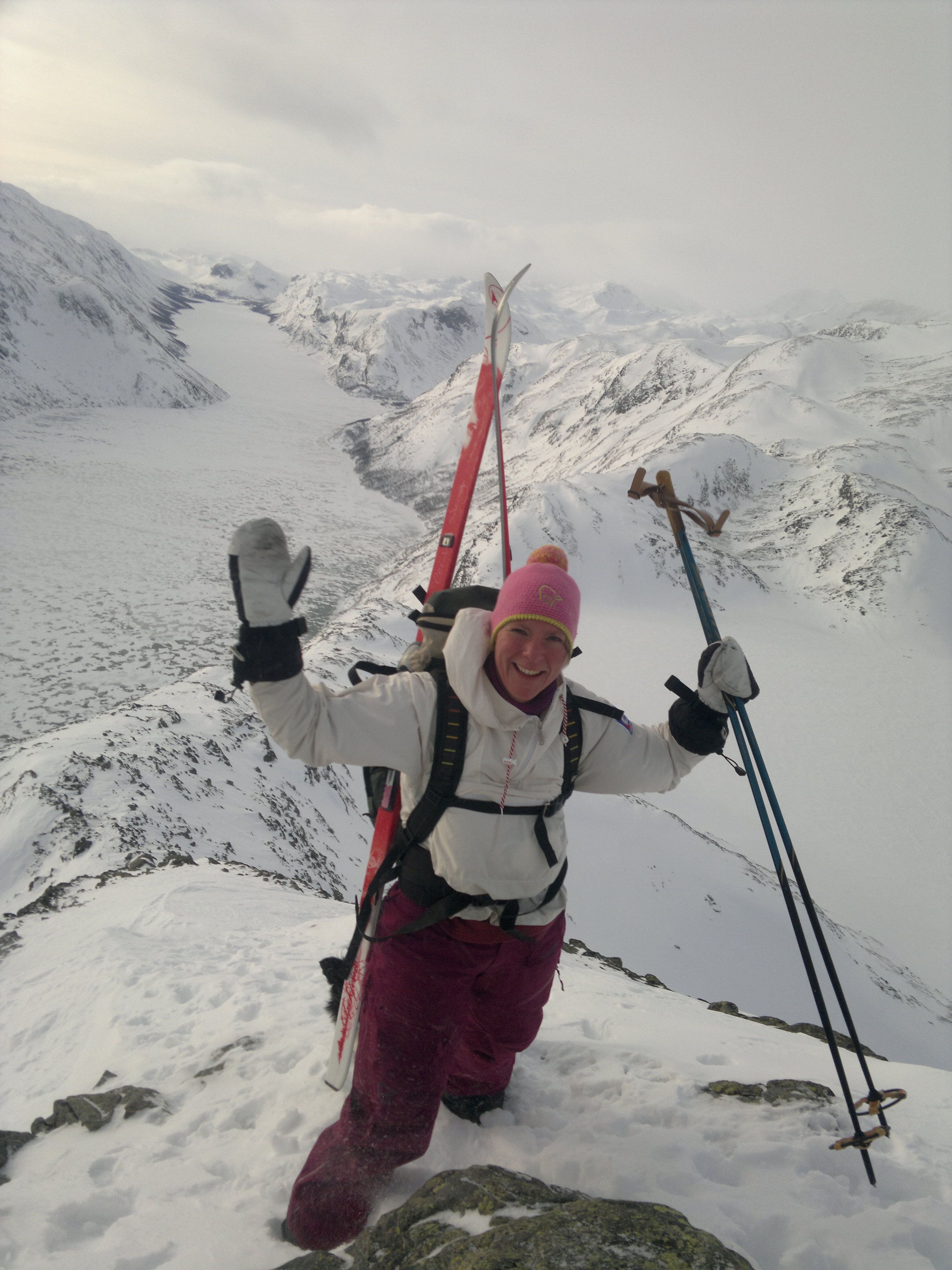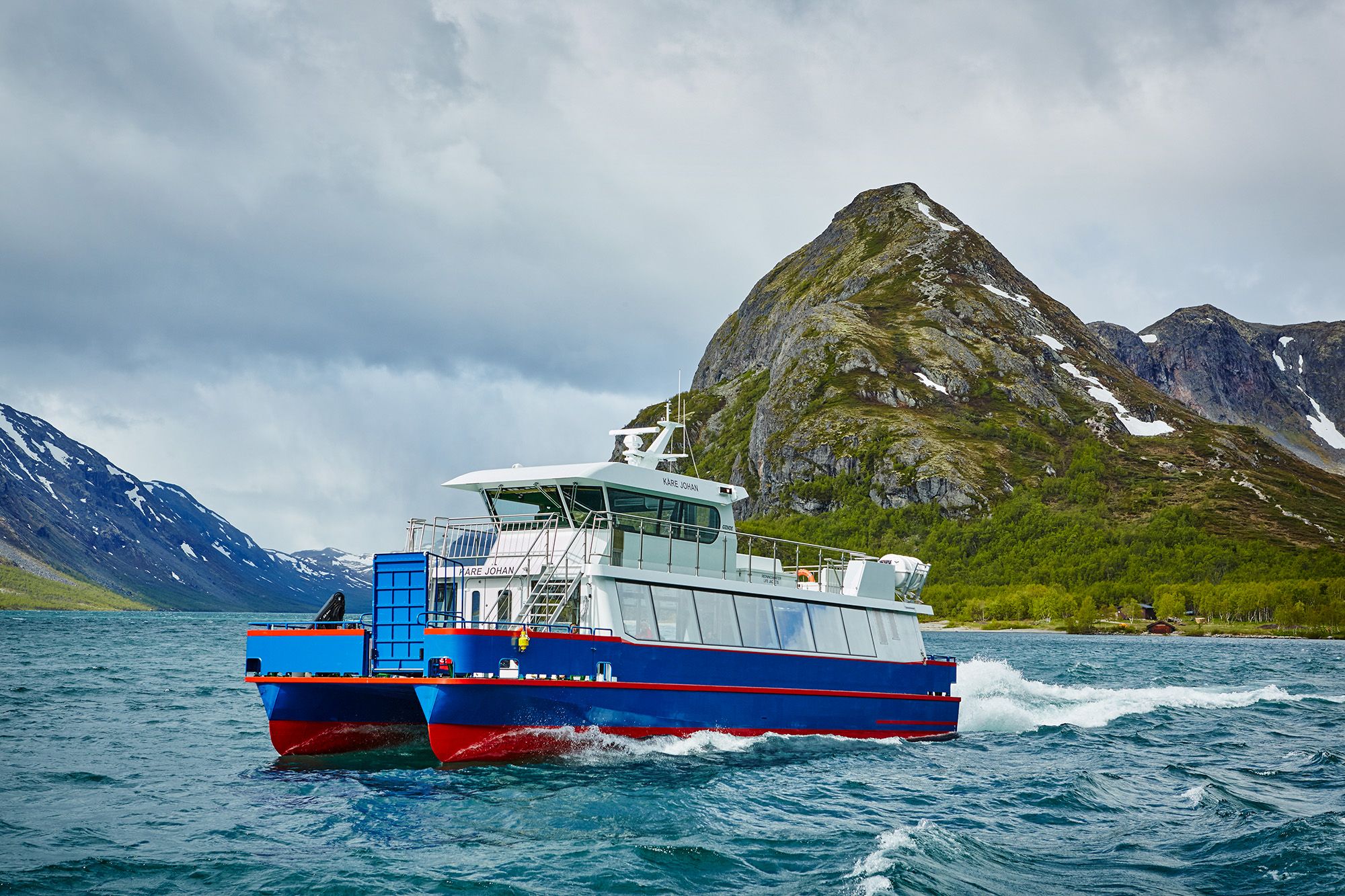 Gjendeboat
The boat at Gjende goes in route between Gjendesheim, Memurubu and Gjendebu. Schedules and other useful information is found at www.gjende.no 
Gjendebåten uses a bookingsystem and you need to buy tickets!
Besseggen at winter 2022 with Gjendeguiden
60 000 people or so hike Besseggen at summer, but in winter you can do it almost alone – with a guide. A guide from Gjendeguiden, a local group of mountain guides, take you safely across. This is an amazing experience that you should try if you have the opportunity!
What to expect:
Meet at Bessheim ready to walk at 08:30
Outdoors 8 – 9 hours
20 km of skiing
Temperatures ranging from +5 C to – 35 C
If vertigo; try at summer first.
The trip is for experienced skiers in normal physical condition.
No need for rope, ice axe or crampons
We have separate dates for mountain cross country and randonee, due to different rhythms of walking. You may join a mountain cross country trip with randonee equipment (not the other way around) but you will have to adjust your walking to the rest of the group.
Gear and other information:
Read more at www.gjendeguiden.no
Package:
Trip with guide, accommodation in room or cabin, three-course dinner night of arrival, breakfast and packed lunch. Price per person NOK 2700. Drinks and gearrental is extra. The price is in room or cabin with ensuite bathroom, towels and made beds.
Booking at our email: post@bessheim.no
Minimum gearlist: (see also at www.gjendeguiden.no)
You need the right gear to stay comfortable outdoors in the winter mountain a long day. As a minimum you need the below. If marked with * you can rent it at Gjendesheim:
Skis*, including skins* and poles*, preferably with adjustable length
Sender/receiver*, searchpole* and showel*
Backpack of 40-45 liters
Clothes: windproof shell, wool longjohns and shirts, woolhat, mittens and a dry woolshirt in the backpack
Sunscreen with at least factor 20 and sunglasses
Warm drink and water
You should also include if you can:
Windsack / biuvakbag / survivalsack
Firstaidkit
Map in 1:50000 over Bessheim and Gjendesheim, print here: http://kartverket.no/Kart/Turkart/lag-turkart-for-utskrift/