About Bessheim Mountain Lodge and Cabins
Bessheim has been a dwelling place for mountain hikers since the late 1800s, when Kari Storvik first began to offer accommodations and food serving for mountain hikers at her mountain farm. She set up her first main building here in 1890. Since then the family business has been in constant development, from mountain farm to modern mountain lodge in Jotunheimen. 
Kari and Bjørn
The hosts at Bessheim are named Kari Lund and Bjørn Ekerbakke. Kari was raised on the farm Nordgard Storvik in Vågå, that originally had Bessheim as a mountain farm. When she was growing up her grandparents, Kari and Knut Lund, managed Bessheim. In 2005 Kari and her cousin Ragnhild inherited the ownership of the mountain lodge. They worked together to run Bessheim until Ragnhild chose to end her career as a mountain hostess in 2016.
Since 2011 bjørn has also been one of the hosts. Bjørn is from Skammestein in Valdres, and he is an educated chef and has many years of experience in mountain tourism since before Bessheim aswell from working as a host on the mountain lodge Haugseter at Valdresflya.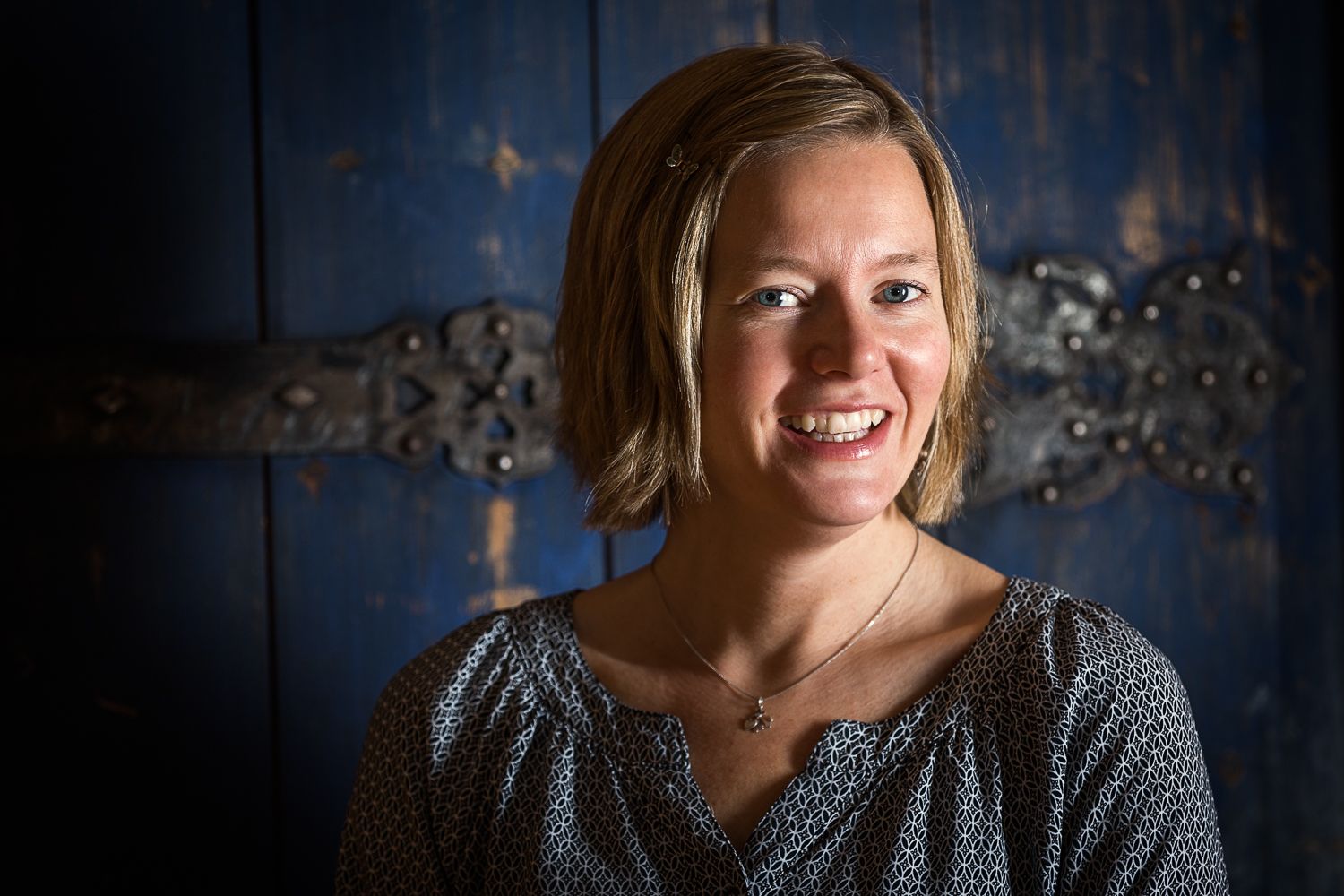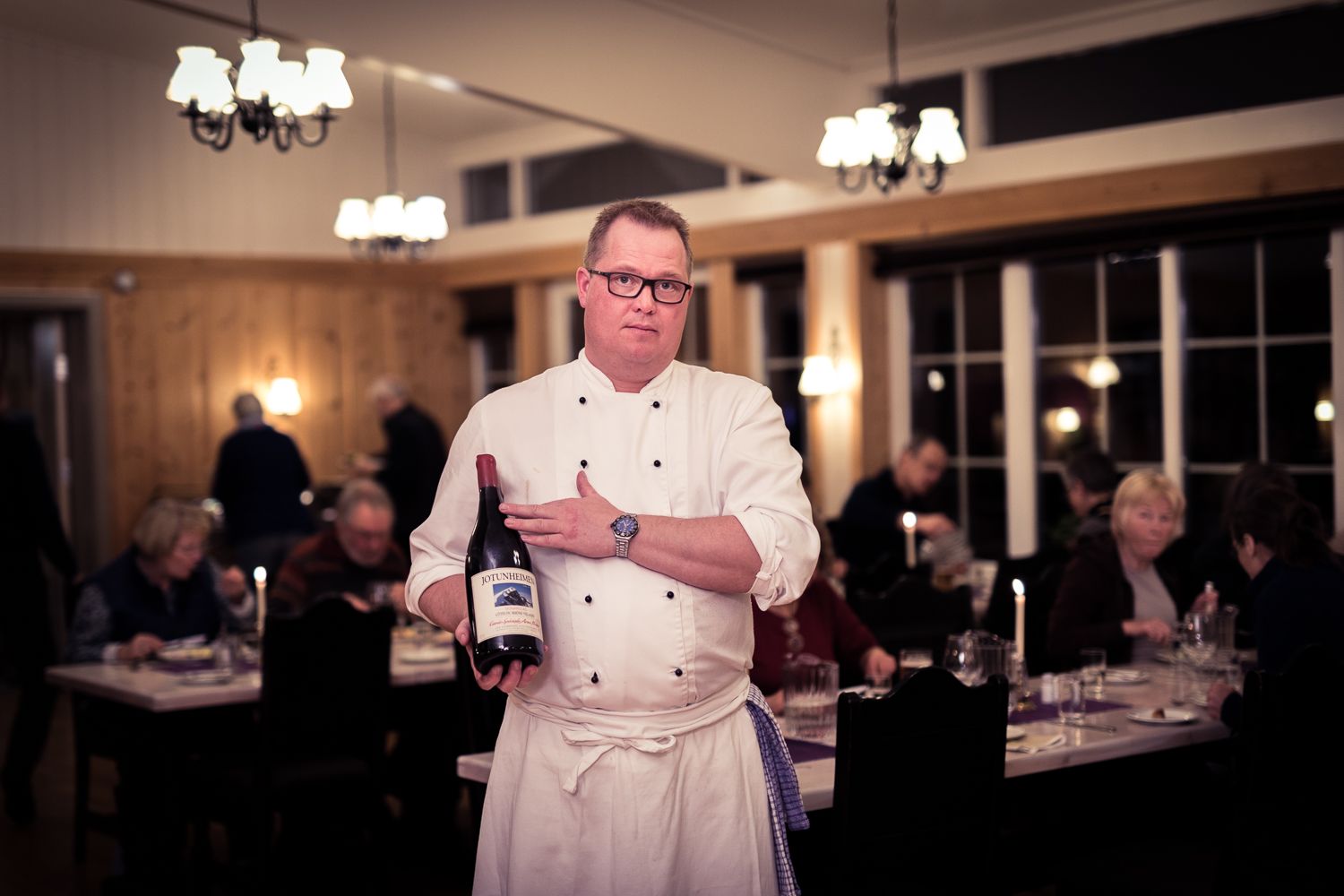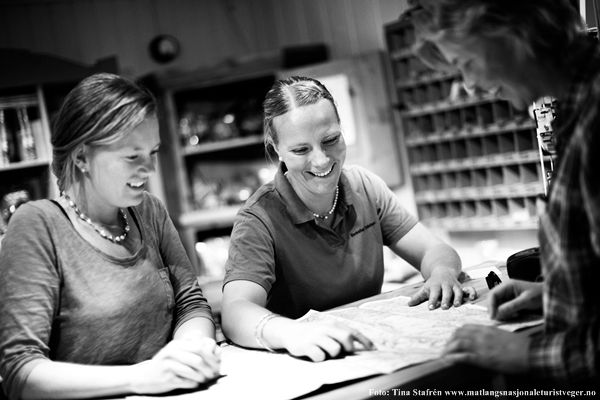 History
Bessætrene were originally three traditional mountain farms belonging to farms in Vågå, among them Nordgård Storvik. From the mid 1800th century mountain hikers came in increasing numbers, adventurous Norwegians and visitors from many other nations. It was fashionable to explore new and unknown parts of the country.
With the steamboat Skibladner roaming mjøsa and the construction of (Dovrebanen) through Gudbrandsdalen, Jotunheimen became more accessible to travelers. Many came through Sikkilsdalen to Sjodalen and Gjende. The mountain farm next to the upper part of Sjodalsvatnet was conveniently placed for those seeking accommodations.
Over the years the two mountain farms changed their identity to become a tourist company. The first building designed for tourists was completed in 1890.
For more than a 100 years Bessheim provided shelter for household animals and tourists, but economically the tourist business had more to offer. In the early 1960s it was over for the household animals. Bessætrein became Bessheim. Many of the houses in use today, are from the mountain farm era, the oldest is believed to be Sandnesstugu. Today it appears as a modern cabin, but the roof and walls have been passed down through history.
Through multiple generations the family has been hosts for travelers at Bessheim. The great-grandmother of today's host was named Kari Storvik. She was the one who initialized the process of making it available for tourists at Bessheim. At the beginning of the 20th century, her son Iver Storvik took over the business at Bessheim. He and his wife Gudrun were hosts until 1948. Their daughter Kari along with her husband Knut Lund then received ownership, and are the ones who built Bessheim into what it is today, with 27 cabins and 70 beds in the main building. They have three children, Kåre, Grete and Aase.
The cousins Kari and Ragnhild took over the ownership in 2005, skipping a generation. Today Kari Lund owns and runs Bessheim, with her husband Bjørn. But the rest of the family still feel a strong connection of belonging here. They come in as hosts whenever necessary.