Accommodations and camping
Bessheim offer accommodation in rooms, cabins and apartments close to Besseggen and Jotunheimen. We also have a campingsite. The rooms do not hold hotel standard but have made beds. Most of them have ensuite bathrooms. There are 27 cabins and apartments, holding a total of 116 beds. Number of beds between 2 and 10 and standard vary. More information about the single cabins can be found below. You can order in the webbooking below. For groups, weddings and parties, write us at post@bessheim.no
Rooms
We have 27 rooms in the main building, with a total of 64 beds. There are made beds and towels in all rooms. Except for five rooms, all have ensuite bathrooms. Those without ensuite bathrooms have a sink, toilet in the hall and shower in the basement.
Room and breakfast are NOK 880 (*1180) per person per night in two, three or four-bed room. *In the weekends late in August and in September the price is NOK 1180. Half pension (room, three-course dinner, breakfast and packed lunch) is NOK 1360 per person per night in two, three or four-bed room. If you stay in three or more nights the price is NOK 1260.
The price is per person per night in two-bed room with ensuite bathroom. There is an addition for single room, varying through the season. Children 3-12 years half price. Children 0-3 years free.
In rooms without ensuite bathrooms the price is reduced by NOK 100 per person per night.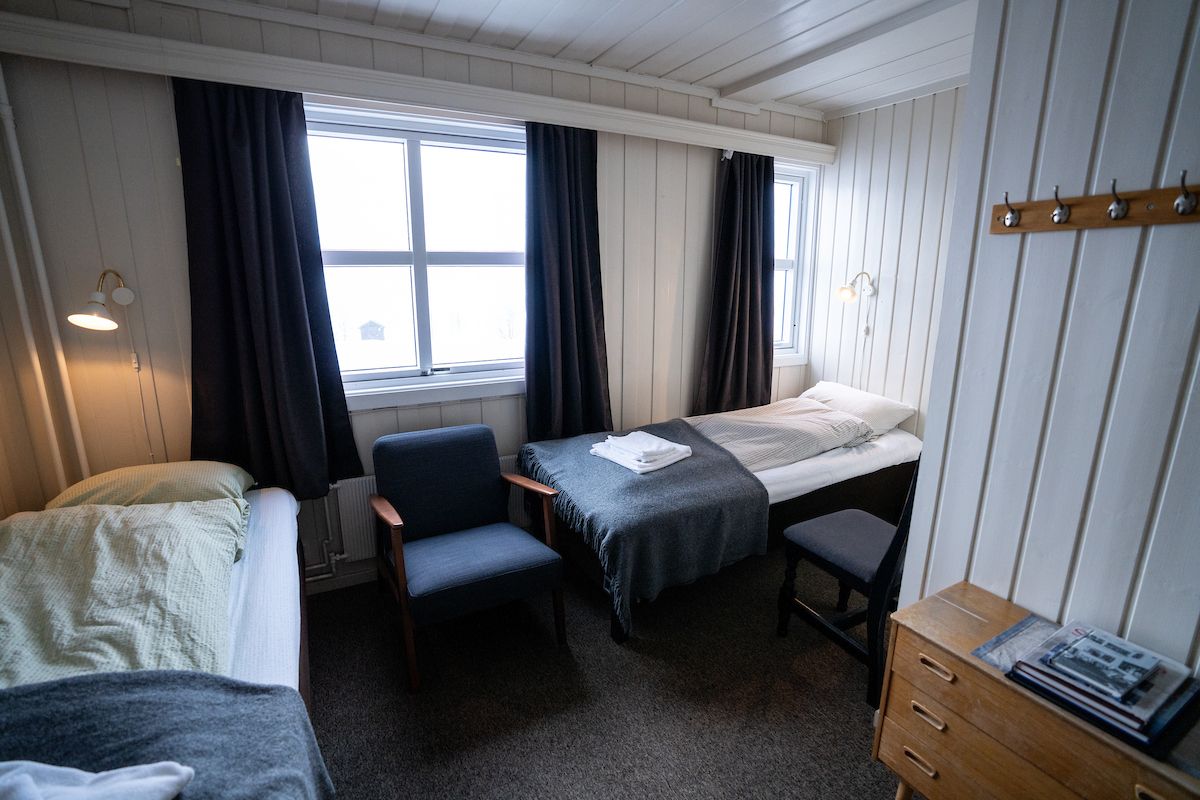 Camping
At Bessheim we have a simple camping site with power-outlets, shower and toilets. The shower and toilet-facilities were renovated in 2016. In the spring 2019 we accommodated more tent spots. The camping site is beautifully located by the shore of Øvre Sjodalsvatnet, you can literally fish from the tent!
Prices per night:
RV / motorhome or car with caravan: NOK 290
Tent: NOK 190 + NOK 30 / per person
Electricity: NOK 50
Shower included if you camp, otherwise NOK 40
It is not possible to book, you just check in in the reception. But if you want to book dinner, please do order in advance.